Wheelchair lifts are mechanical devices designed to transport individuals in wheelchairs from one level to another in a safe and convenient manner. These lifts are essential for people with disabilities as they provide them with greater mobility and accessibility in various settings such as homes, offices, and public spaces.
There are several types of wheelchair lifts available, each designed to accommodate different needs and spaces. Some common types include vertical platform lifts, inclined platform lifts, and portable wheelchair lifts. While each type may work slightly differently, the fundamental principle behind their operation remains the same – to raise and lower the wheelchair safely.
Vertical platform lifts are commonly used in both indoor and outdoor settings. They consist of a platform that can vertically move up and down along a set of guide rails. These lifts are often used in residential buildings, schools, offices, and other locations where elevation changes are required. A user can simply drive their wheelchair onto the platform, secure themselves, and then operate the lift using either a control panel or a remote control. The lift then gently moves upwards or downwards, carrying the user and their wheelchair along with it.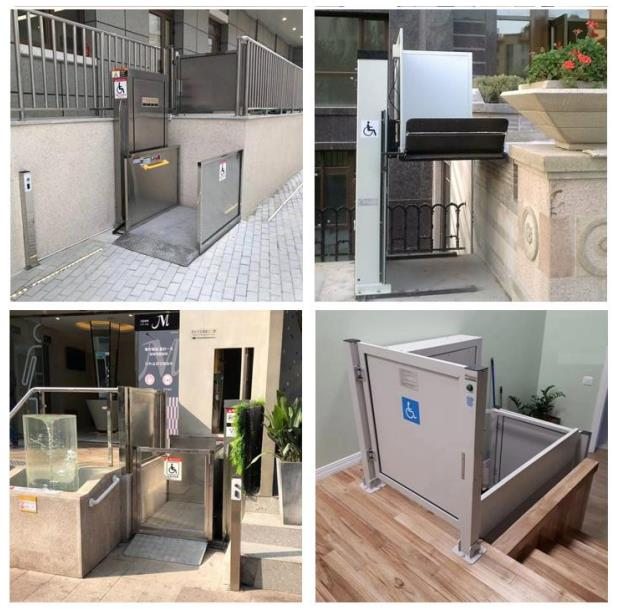 Inclined platform lifts, as the name suggests, are designed to carry a wheelchair up or down along a staircase. They are a suitable option when space constraints or architectural limitations prevent the installation of a vertical lift. The lift consists of a platform that can be folded up when not in use. The user drives their wheelchair onto the platform and secures themselves with safety restraints. When activated, the lift automatically moves along the staircase using a motorized system, ensuring a smooth and safe ride for the user.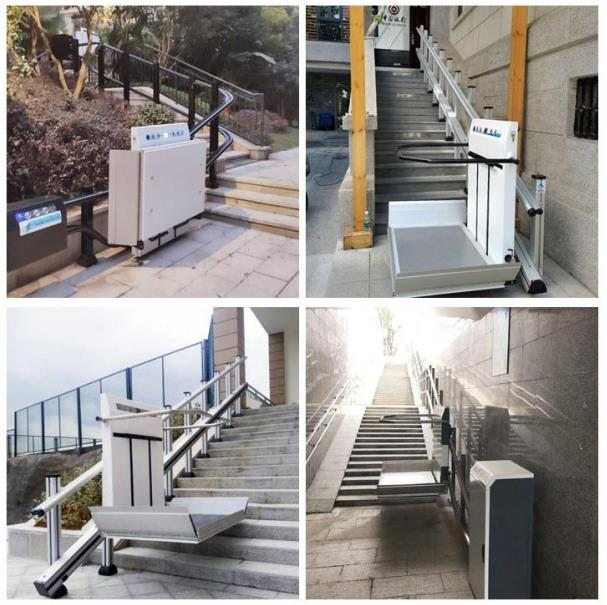 Portable wheelchair lifts are a convenient solution when mobility needs are temporary or unpredictable. These lifts are compact and lightweight, and they can be easily transported and set up as required. They typically consist of a small platform attached to a mechanical lift system. To operate these lifts, the user positions their wheelchair on the platform, secures themselves, and activates the lift, which raises them to the desired height. Portable wheelchair lifts are commonly used in places like stage performances, exhibitions, and temporary events.
Regardless of the specific type of wheelchair lift, safety is of paramount importance. These lifts are equipped with various safety features to ensure the user's protection during operation. Some common safety features include non-slip platforms, safety restraints, emergency stop buttons, smooth acceleration and deceleration, and obstruction sensors. These sensors detect any obstacles in the path of the lift and stop its movement to prevent accidents.
Wheelchair lifts for disabled individuals require regular maintenance and periodic inspections to ensure that they are functioning properly. It is crucial to have a qualified technician perform routine maintenance to address any mechanical issues and keep the lift in top working condition. Additionally, adhering to weight restrictions and guidelines is essential to prevent overloading and potential accidents.
In conclusion, wheelchair lifts are vital tools for providing individuals with disabilities greater accessibility and mobility. Whether in residential or commercial settings, these lifts offer safe and convenient transportation between different levels. Understanding how these lifts work and their safety features is crucial to ensure their proper use and to enhance accessibility for disabled individuals.